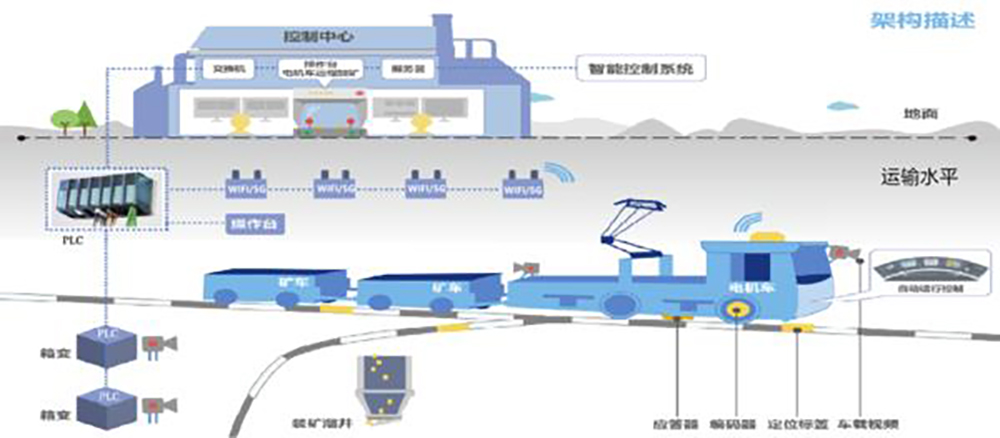 The driverless electric locomotive system consists of an automatic operation (ATO) control system, a PLC control unit, a precision positioning unit, an intelligent dispensing unit, a wireless communication network unit, switch signal centralized closing control unit, a video monitoring and video AI system, and a control centre.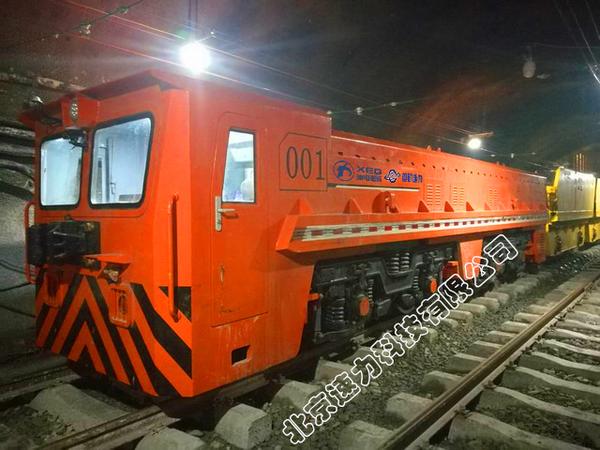 Fully automatic cruising operation: according to the theory of fixed speed cruising, according to the actual situation and requirements at each point of the transport level, the vehicle cruising model is constructed to realise the locomotive's autonomous adjustment of the travelling speed.
Precise positioning system: precise positioning of the locomotive is achieved by means of communication technology and beacon recognition technology, etc., with automatic bow lifting and autonomous speed adjustment.
Intelligent dispatching: Through the collection of data such as material level and grade of each chute, and then according to the real-time position and operating status of each locomotive, the locomotive is automatically assigned to work.
Remote manual loading: Remote manual loading can be achieved at the surface by controlling the loading equipment. (Optional fully automatic loading system)
Obstacle detection and safety protection: By adding a high-precision radar device in front of the vehicle to achieve the detection of people, vehicles and falling rocks in front of the vehicle, to ensure the safe distance of the vehicle, the vehicle autonomously complete a number of operations such as sounding the horn and braking.
Production statistics function: The system automatically performs statistical analysis of locomotive running parameters, running trajectories, command logs and production completion to form production running reports.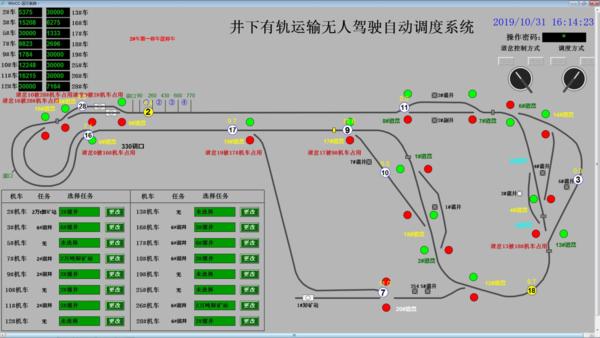 Unattended underground, optimising production patterns.
Streamlining the number of people working and reducing labour costs.
Improving the working environment and enhancing intrinsic safety.
Intelligent operating mechanisms for managing change.
Economic benefits.
-Efficiency: increased productivity with a single locomotive.
Stable production through intelligent ore distribution.
-Personnel: locomotive driver and mine release operator in one.
One worker can control multiple locomotives.
Reduction in the number of personnel in positions at the point of unloading the mine.
-Equipment: reducing the cost of human intervention on equipment.
Management benefits.
Analysis of equipment data to enable pre-servicing of equipment and reduce equipment management costs.
Improve production models, optimise staffing and reduce staff management costs.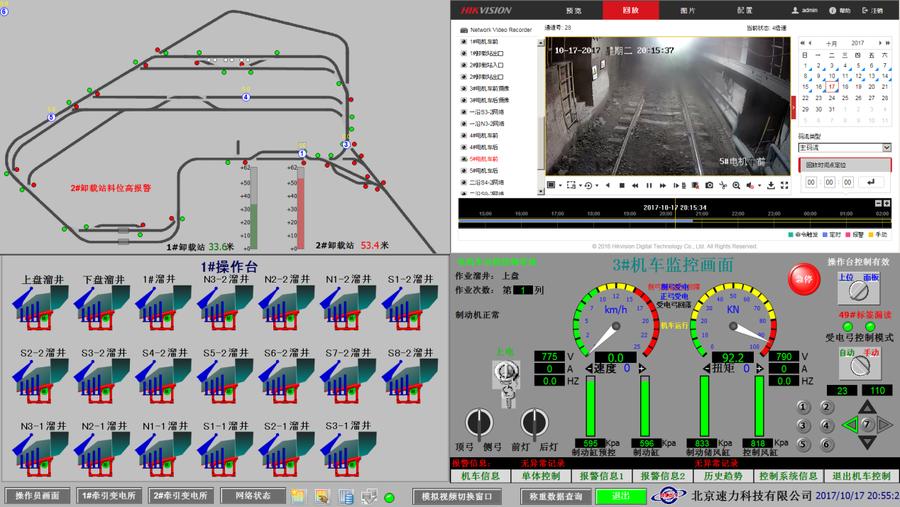 System highlights.
Automatic operation of underground rail transport systems.
Pioneering a new mode of operation for driverless underground elective locomotive.
Realisation of networked, digital and visual management of underground rail transport systems.