In order to increase production, reduce consumption, and improve product quality, pelletizing enterprises often need to study advanced control and efficient control for the production process after realizing basic automation. Therefore, the requirements of "smooth operation of production equipment and stable product quality" are put forward to promote changing production management mode in pellet plants and improve the intelligent manufacturing level of pelletizing.
At the market level, enterprises are generally faced with overcapacity problem, and the market competition is fierce; at the social level, the rising labor costs and the heavy burden of environmental resources have brought great pressure to the transformation and upgrading of enterprises; at the technical level, on the basis of general automation, vigorous development of technologies such as the Internet of Things, cloud computing, and artificial intelligence has provided strong technical support for the further intelligent upgrade of the manufacturing industry.
With the development of modern information technology , more and more attention has been paid to enterprise intelligent management. Based on the existing management module, with intelligent planning, intelligent execution and intelligent control as the core, and intelligent decision-making as the basis, intelligently allocate enterprise resources to realize an efficient management system of "human-machine coordination " in the enterprise.
The pelletizing production involves many processes which are closely related. If any link is not in place, it will affect the economic benefits. Therefore, mastering more actual conditions on the pelletizing site, improving the judgment and processing ability of production management personnel, and strengthening the improvement and perfection of pelletizing production have also become the guarantee for the smooth operation of pelletizing production.
The pelletizing production control system is based on the status quo of production management, with production control as the core which includes production management, production information, production technology, inspection management, belt cleaning management, equipment management, process facility management, shift management, ingredient management, intelligent control, three-dimensional pelletizing and other functional modules, build a management control and feedback system, aiming to improve the intelligent manufacturing level of enterprises.
Through constructing the pelletizing production management and control system, a unified platform for comprehensive production management and intelligent control is provided for pelletizing enterprises, to improve the intelligent manufacturing level.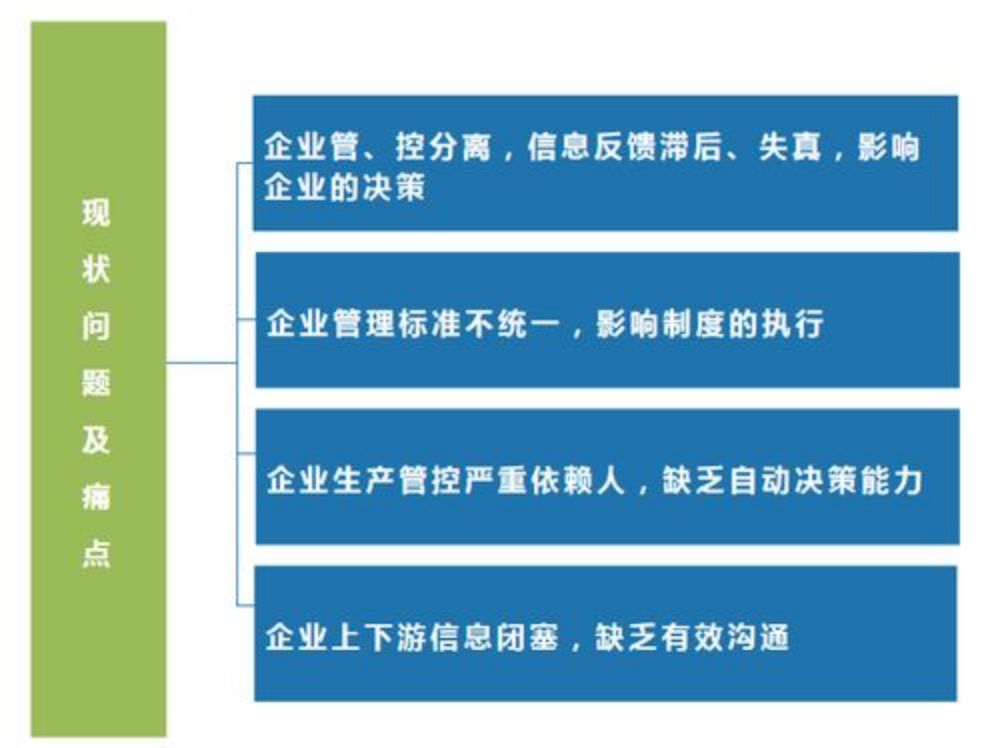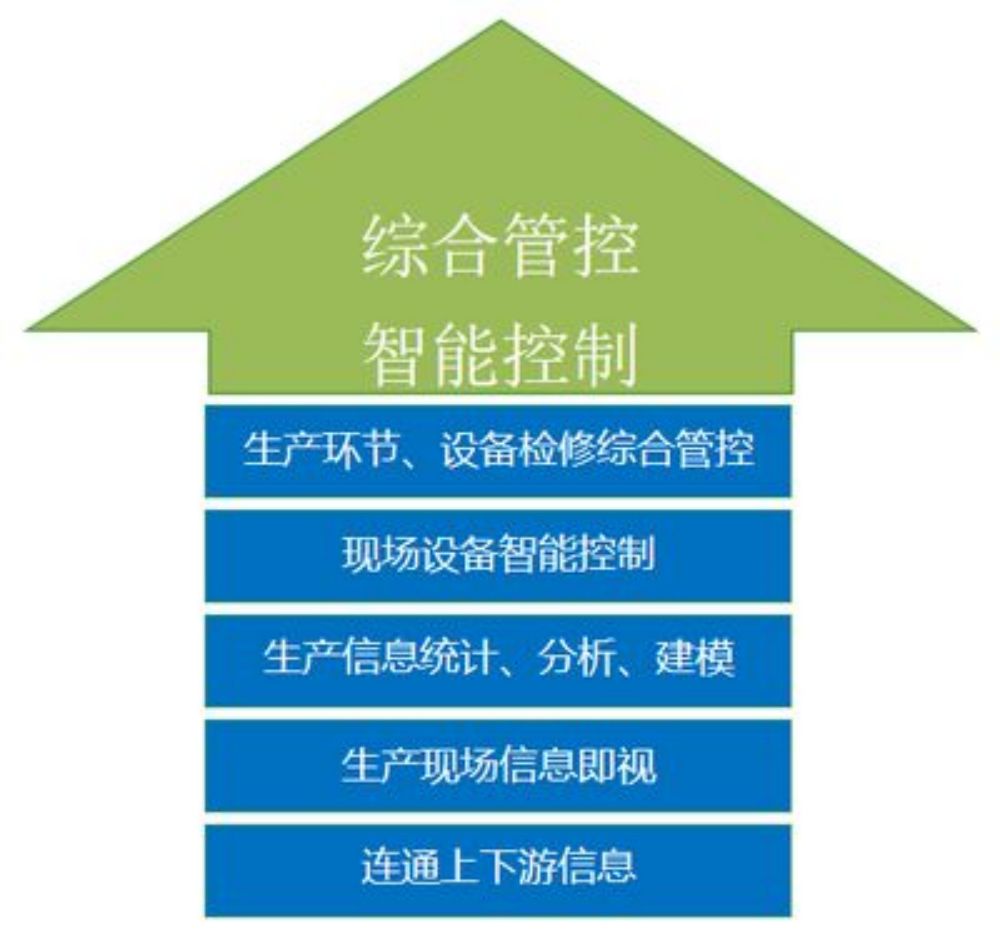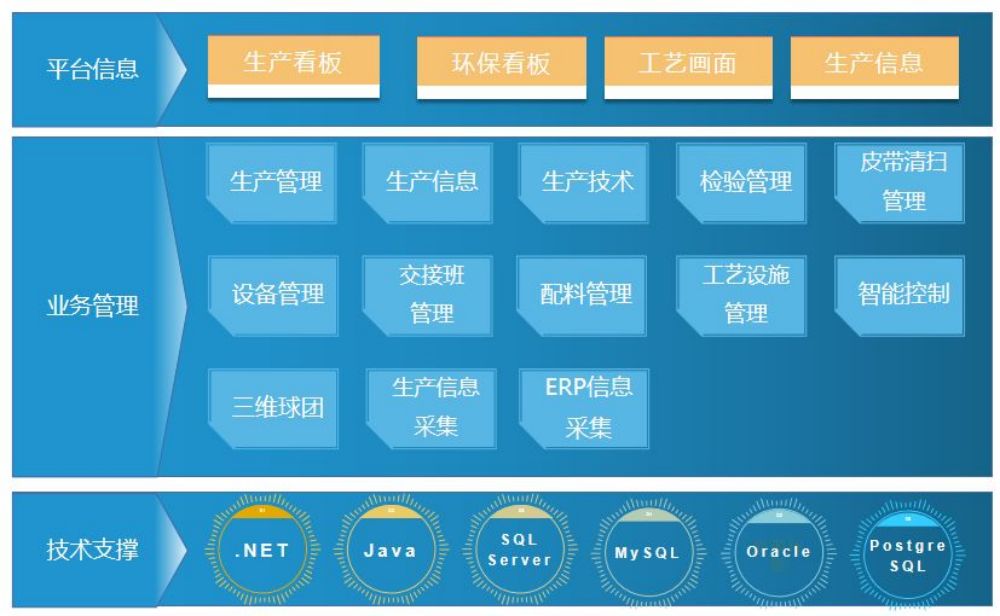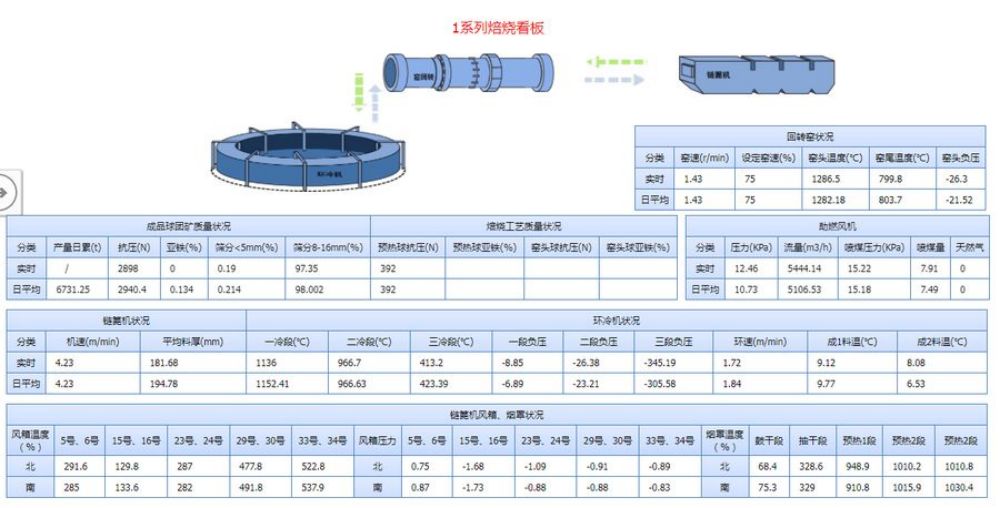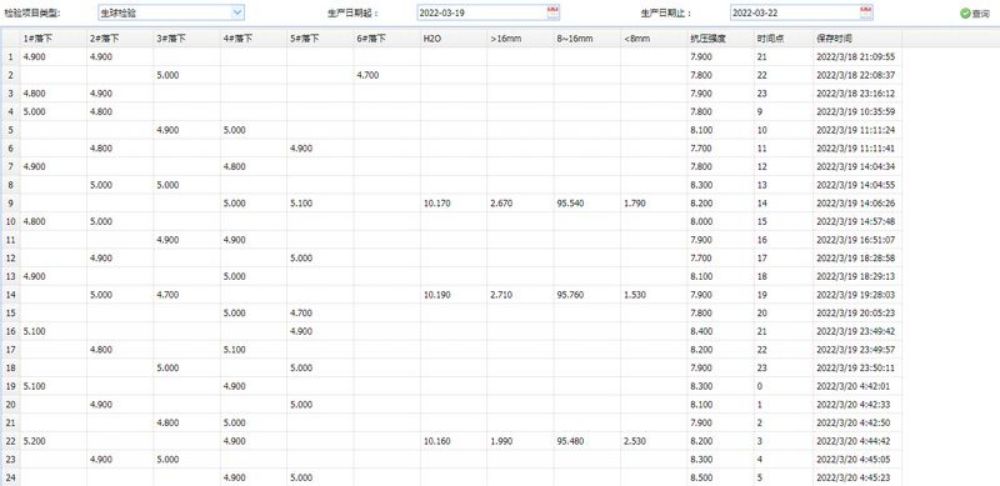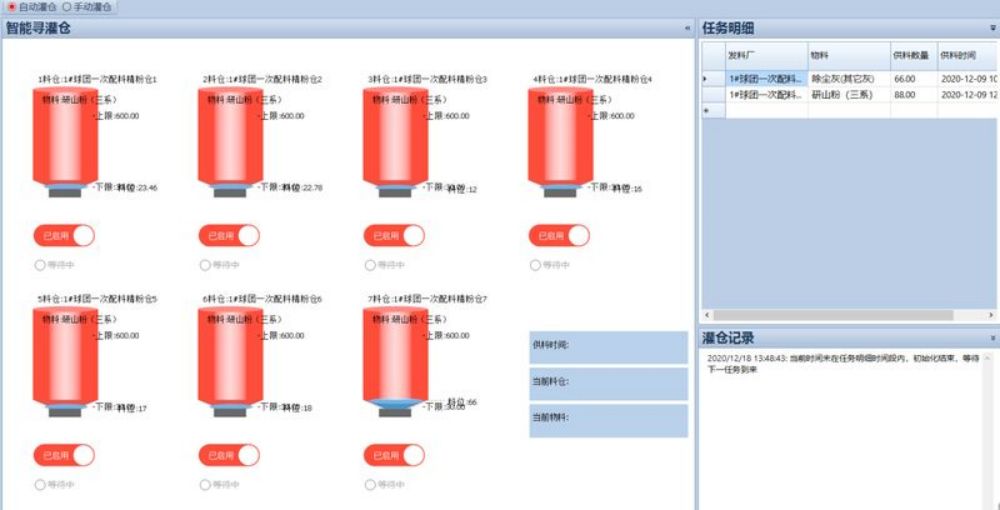 The L2 pelletizing production management and control platform caters to "intelligent manufacturing", realizes comprehensive management and intelligent control of pelletizing production, and provides wealthy reference information and decision-making basis for front-line production personnel; the three-dimensional pellet intuitively displays the on-site real-time running dynamics to realize the transition from traditional 2D to 3D.